Age: 43
Favorite Quote: "The moment you doubt whether you can fly, you cease forever to be able to do it."
David began his journey in October of 2018. He attends boot camps four days a week and enjoys meals prepped by our friends at MealProz.
David says, "I have seen a huge difference in the short time I've been working out at Free Your Fitness, I have much more energy now and I feel better about myself. It has helped me manage my anxiety, I feel so much better mentally."
David gained a lot of weight over the year prior to his fitness journey with us due to stress eating. He had issues walking up a flight of stairs and became concerned about the longevity of his health and wanted to make exercise along with healthy living a lifestyle. "I'm thankful to everyone at Free Your fitness for encouraging and supporting my fitness journey."
David would like to continue to be consistent with his workouts making his health and mental wellness a top priority.
-David, Life Changer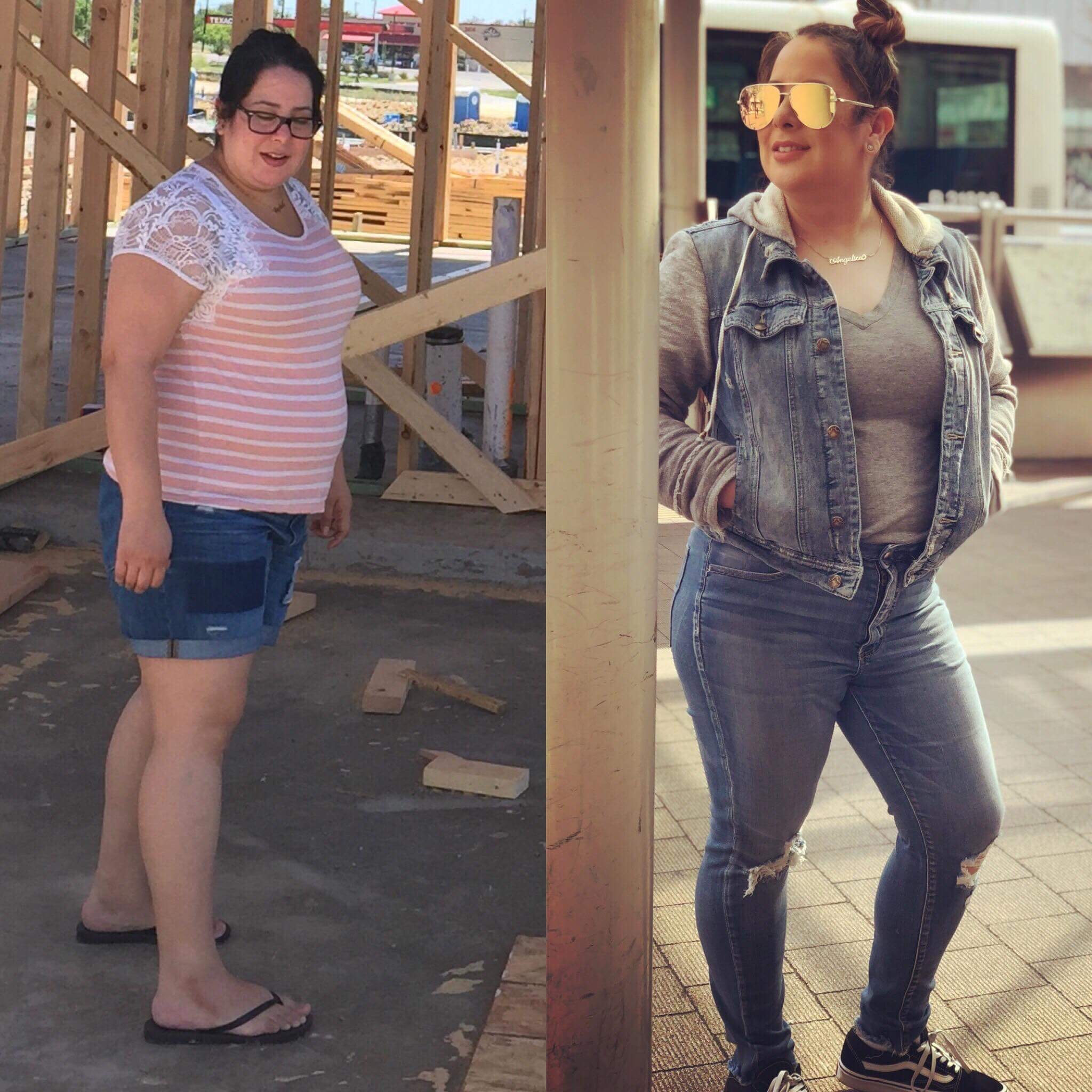 Age: 35
Favorite Quote: "I don't want to look skinny. I want to look like I could kick your ass."
Angelica began her journey in September of 2017. She attends boot camps seven days a week and has come a long way in her fitness journey.
Angelica states, "We are truly a family here; the energy that we exude off of each other is amazingly addicting, and it's because of this fitness family that I went from not being able to run a lap around the parking lot to now pulling 300lb sleds". Angelica always brings a great attitude and is eager to improve with each visit, you won't catch her without a smile on her face.
Angelica has improved her cardiovascular endurance and is stronger than ever! "Everyone at Free Your Fitness kept my spirits high with their motivation. I received a week pass and I found myself returning the next day, and the day after that and well, I never stopped coming."
Angelica would like to improve her strength and overall health.
-Angelica, Life Changer
Age: 45
Favorite Quote: "I shouldn't been drinking last night!"
Edmonia started her journey with Free Your Fitness in September, 2015. Her twin sister, Marion  joined the journey in December, 2015. They both attend Personal Training sessions two times per week. Along with attending at least two group classes per week. 
Edmonia states, "I enjoy personal training sessions because I can go at my own pace and the workouts are designed for my body and physical attributes". She was introduce to Free Your Fitness by a friend who also is a Life Changer.
They both joined Free Your Fitness to live longer and happier. "We love the family atmosphere and the people who attend the group classes. We do not feel like we have to be a certain level to do the classes."
Both are determined to live longer to see their grandkids live a happy enjoyable lifestyle .
-Edmonia and Marion, Life Changer
Lisa Swofford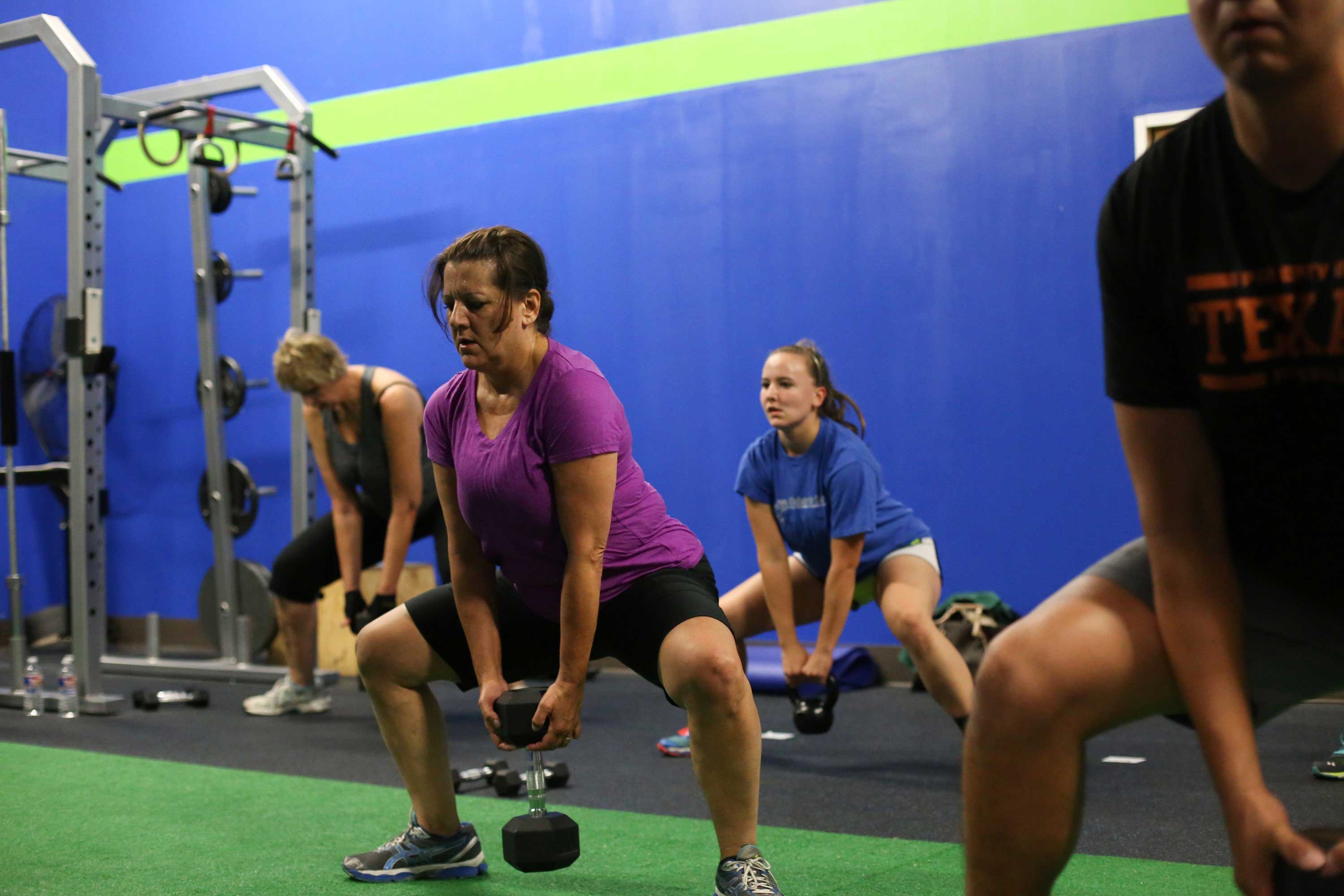 Age: 54
Favorite Quote: "I CAN AND I WILL"
Lisa has had an amazing journey with Free Your Fitness 24. She was our very first Life changer to join the FYF24 team! Starting in early August 2014, Lisa has made the commitment to change and is truly a Life Changer.
Lisa learned that her biggest motivation comes from working out with her daughter, Jessica Swofford. This bonding time is essential, especially since her daughter is due to move for college next year.
Lisa has seen an improvement in both her emotions and physical attributes. She states, "I am much happier in my day to day events. I also get a better night's sleep due to the challenges and hard work of classes." Above everything, Lisa is most proud of her "sit-ups" accomplishment. Prior to joining FYF24, she could not do even one sit-up, and now she is doing 30 without stopping!
"The time with my daughter and the energy of the trainers keeps me coming back!"
Lisa Swofford, Life Changer/ MOM
Jessica Swofford
Age: 17
Favorite Quote: "I CAN, I WILL"
At 17 years of age, Jessica is the youngest life changer at Free Your Fitness 24, having joined our family in the Summer of 2014. Jessica joined our fitness center after being introduced by her mother Lisa, a veteran at the boot camp class.
When asked what her motivation was Jessica responds, "I would be a grinch if I didn't work out, and I like to eat which would cause me lots of weight gain without working out." Her favorite part? "It's fun and organized. Free Your Fitness 24 has a very welcoming environment." 
Jessica attends boot camp regularly while balancing a personal life as a junior in high school and a part-time job, she is proud to say she keeps coming and hasn't given up!
"I come to class to be placed in a better mood and to gain muscle!"
Jessica, Life Changer/Student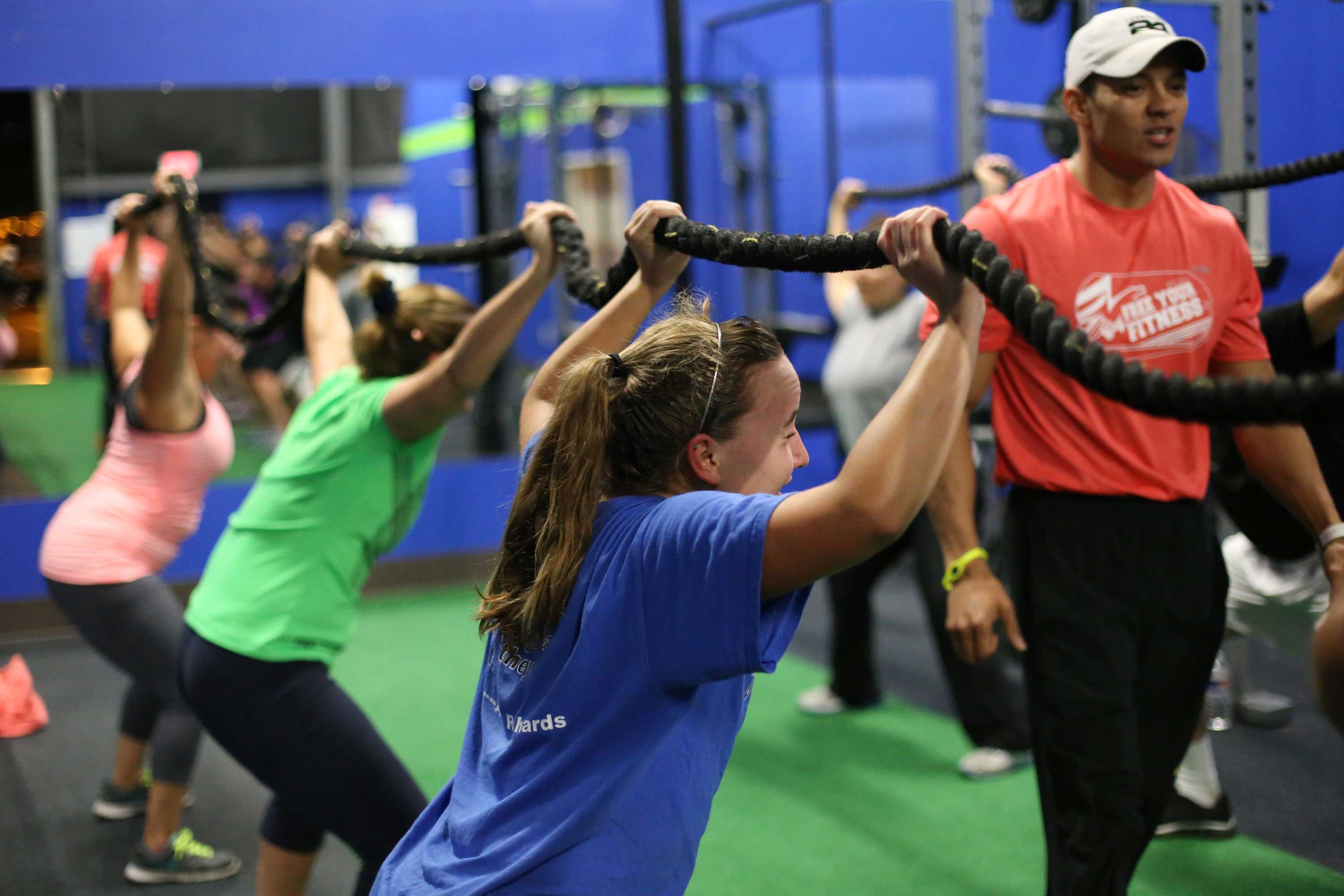 Sarah Beth
Age: 30
Favorite Quote: "FIND A WAY!"
Sarah Beth has had an amazing journey with Free Your Fitness 24. She became a life changer in May 2013 and has not looked back since she started her life changing experience alongside trainer & owner of Free Your Fitness 24, Manny Hernandez.
Sarah Beth has found that her biggest motivation comes from the way she feels after a workout, and more importantly seeing the results from her hard work.
When asked what sets us apart from the rest of the fitness centers she replies, "It's the energy! The enthusiasm and passion Manny brings…I enjoy the atmosphere, there is always something new and different to experience."
Through everything, Sarah Beth is most proud of the muscle she has gained and now she has become a fitness coach at Free Your Fitness 24!
The energy of life changers keeps me coming back!"
Sarah Beth, Life Changer/Fitness Coach
Nina Marburger
Age: 60
Favorite Quote: "JUST DO IT!"
Nina became a life changer in October 2014. At 60 years of age, she has become the oldest life changer and the most inspiring. She attends boot camps religiously, enduring a rigorous exercise routine.
Nina states, "I first joined Free Your Fitness 24 because it was close to home and it was a good rate compared to other fitness centers." The banners at the front entrance drew her in and she hasn't left since that day.
Nina joined to maintain her health and wellness as well as to achieve weight loss goals. "I love the way Free Your Fitness 24 creates a family atmosphere and I like that the rates are reasonable. Since I started my greatest accomplishment has been an increase in personal strength and balance."
I am determined to be fit and healthy not letting my age hold me down.
-Nina, Life Changer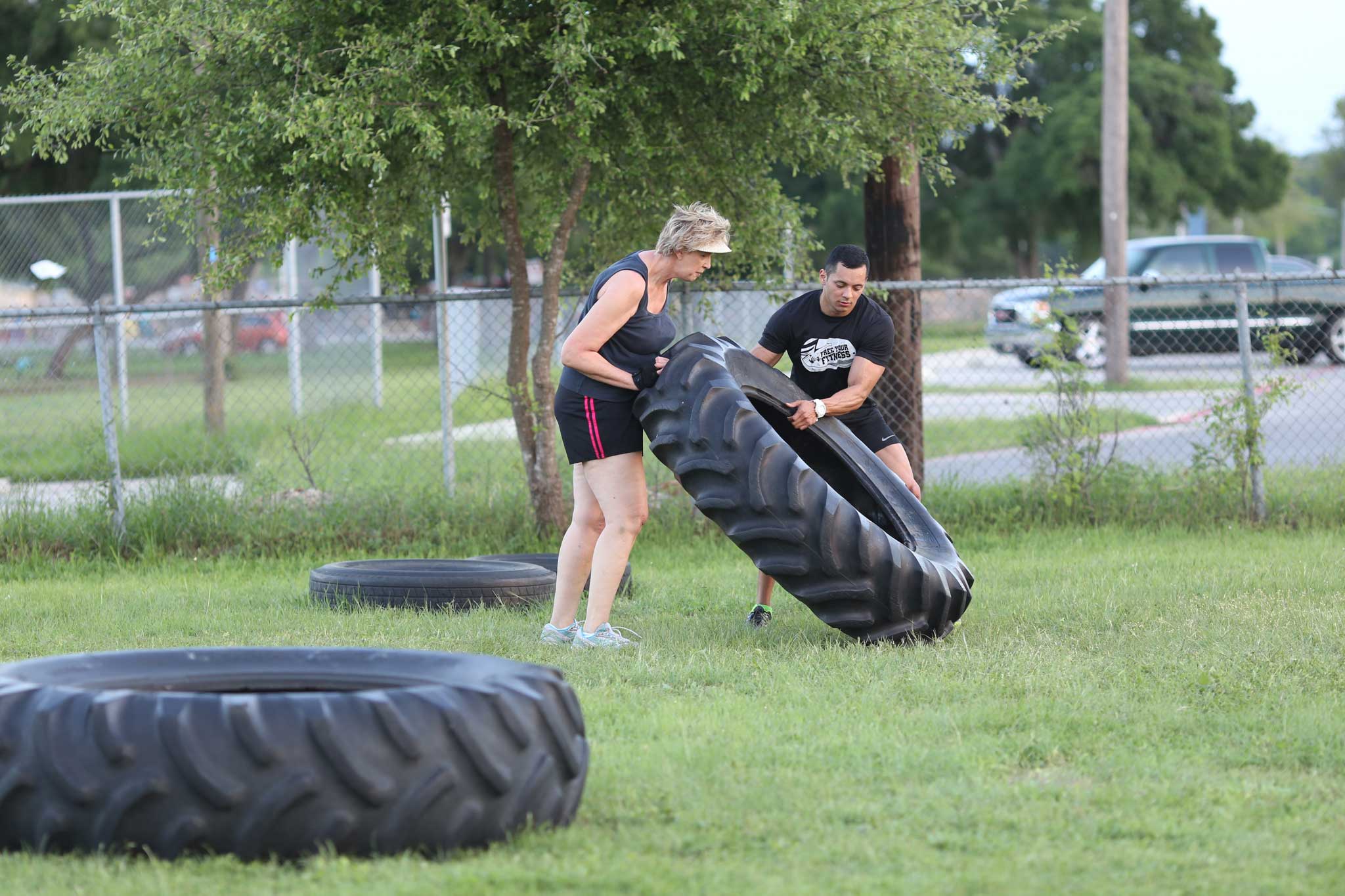 Ready to get started?
Give us a call or email today!