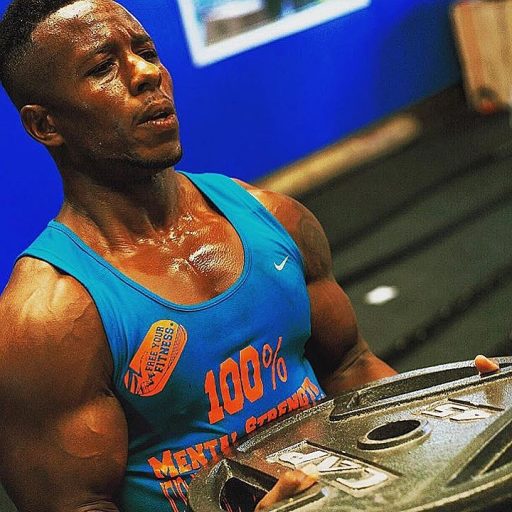 Trellis
Carson - Owner
Trainer
Platinum Plan
I'm Addicted
-Have access to all classes seven days a week, -Access to gym seven days a week -Personalized Fitness program -6 body analysis and measurements (measuring your body physique) -10 Guest Passes -No-Sign-up Fees -Free membership holds for 90 days
A native of Austin, TX, Trellis Carson is the Owner of Free Your Fitness 24.
His fitness journey began when he was only a teenager. With obesity in his genetics, he struggled with his weight at the young age and decided to make a commitment to lose the weight and keep it off. Through hard work, diet, and exercise he was able to overcome the obstacles and lose the weight while creating a new healthy lifestyle that he has carried to this today.
"I want to help them achieve their goals and to believe that it is possible. I love working with ANYONE who is goal driven, passionate, and serious about improving their health and fitness. I want to help them live an overall healthy lifestyle.

I know it takes dedication along with nutrition and exercise to achieve this and I love coaching my clients along the journey to reaching their fitness goals. I am dedicated and determined to helping my clients make the lifestyle changes necessary to ensure that fitness and health becomes a way of life for them, not just something they do."
With obesity in his family, the fight is never over. This motivated Trellis to study and become a certified personal trainer in order to help other people who face the same struggles he did. Trellis is certified with PFTA and NFPT, and holds experience in Nutrition, Group Training, Muscle Gain, Weight Loss and TRX workouts.
He is excited to use his experience to help the community achieve their fitness goals.