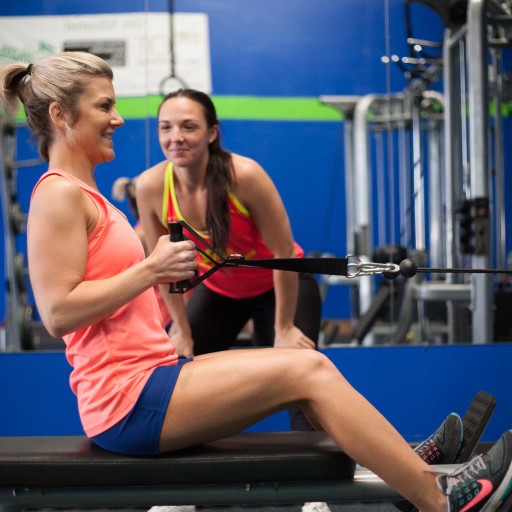 Platinum Plan
I'm Addicted
-Have access to all classes seven days a week, -Access to gym seven days a week -Personalized Fitness program -6 body analysis and measurements (measuring your body physique) -10 Guest Passes -No-Sign-up Fees -Free membership holds for 90 days
Born in Westchester, NY, Kayla has found her home in Austin, Texas.
Obtaining two Bachelor's Degrees, one in Nutrition Science and one in Communication, Kayla has a passion for fitness. She is a hard working health and fitness enthusiast who has been a part of fitness and health industry for over four years. Kayla currently specializes in weight loss nutrition consultation, with a keen interest in children's nutrition.
Kayla is continuously creating change for the Life Changer she works with by implementing and guiding steps toward a healthy lifestyle. Along with a Nutrition Major, she also has her Personal training certificate from National Association for Fitness Certification.
Some interests include: creating weekly meal plans, establishing weekly check in with Current Life Changers, identifying pros and cons of current meal plans of Life Changers, and evaluating this process weekly via food journal, diet adjustments, and creating a fun atmosphere for Life Changers.